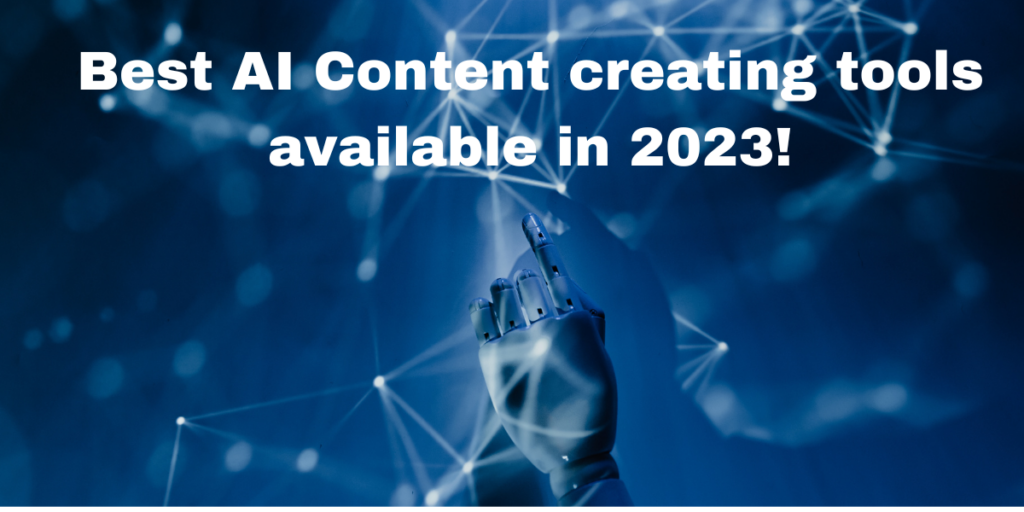 AI-driven technologies have emerged as game changers in the ever-changing environment of content creation. It revolutionizes the way creators, marketers, and enterprises develop interesting content. In 2023, various cutting-edge AI content creation platforms that leverage advanced natural language processing, image recognition, and machine learning algorithms have gained prominence. There's a lot of talk about AI content creation, but we're probably still hesitant to use AI content development tools.
What if the content created with AI is of poor quality? What if the AI content isn't written in your tone and mannerisms? In actuality, everything depends on how you use the tools to produce the greatest results and select the appropriate ones for your use cases. Therefore, this article will walk you through the Best AI Content creating tools available in 2023 and everything you need to know about content creation tools. In order to know, keep on reading.
What are AI Content Creation Tools?
The term "content creation tools" refers to software programmes or platforms that help individuals, organizations, and content creators create, modify, and optimize various types of digital stuff. These technologies are designed to increase productivity overall while streamlining the content creation process and fostering innovation. Many of these tools are designed to reduce the amount of time, energy, and resources required for content creation. Without the assistance of a person, it may produce content such as blog entries, social media updates, product descriptions, and even films.
Cicis Pizza is spearheading a groundbreaking initiative by leveraging AI to revolutionize its social media presence. From July 17 to August 17, the brand is unveiling its innovative "AI Intern" program, where AI algorithms will generate all of their social media captions and graphics across various platforms said Brooke Sutcliffe from Cicis Pizza.
For written content, AI-powered tools like GPT-3.5 have become indispensable. They generate high-quality blog posts, articles, and even social media captions in a fraction of the time it would take a human. Plus, they're continuously improving and adapting to language nuances, said Emery from Emery Bowles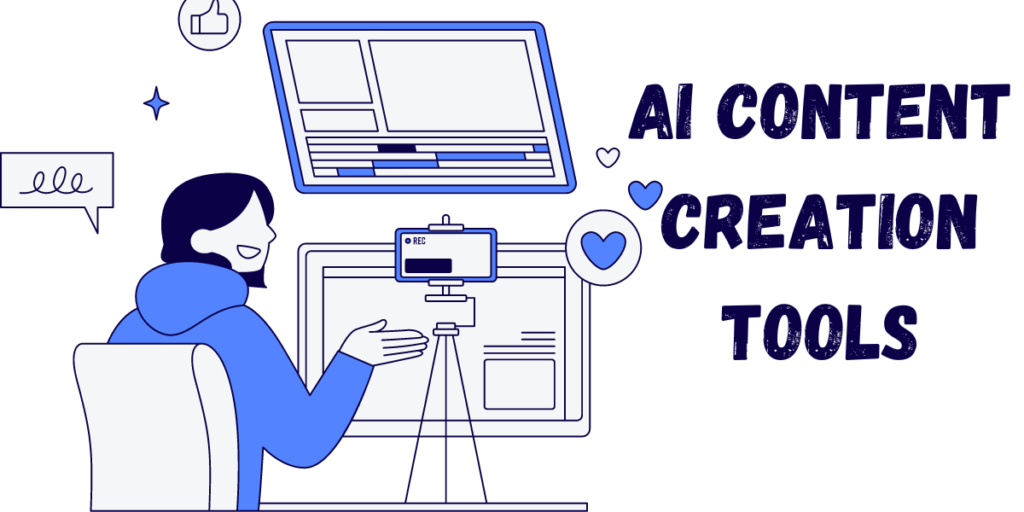 Best AI Content creating tools available in 2023
Since there are so many AI content production tools available nowadays, It can be difficult to choose the right tools. Therefore, to make it easier for you, we've lined up 5 Best AI Content creating tools available in 2023. Check it out:
Copy.ai
Copy.ai, the next-gen AI copywriting tool, is one of the most adaptable content generators. It is powered by GPT-4. It may produce convincing and interesting copy for a variety of uses, such as advertising, social media, blog entries, and email marketing. Also, this tool can create more human-like material that connects with audiences thanks to its greater context awareness and coherence.
Ray Lauzums from Poggers claimed that AI tools have truly revolutionized the way we create content, saving valuable time and resources while delivering exceptional quality.
Jasper
Jasper is a popular AI content generator for businesses that allows you to create a range of marketing content. It allows you to generate social media posts, articles, emails, advertising, and more. Despite the fact that it primarily focuses on producing blog content. The tool also supports over 29 languages. It also has a few extra features like AI art and Jasper chat.
Adam Karl, Founder of HeroBot claimed that utilizing the latest content marketing tools has been instrumental in enhancing ourhis content creation process, optimizing his content strategy, and streamlining social media marketing efforts. The positive impact on productivity, content quality, and client satisfaction has been evident, making these tools indispensable in his content marketing endeavors.
SocialPersona
With its cutting-edge AI-driven content curation and scheduling capabilities, SocialPersona has raised the bar for social media management. SocialPersona recommends customized content ideas and optimises posting schedules for optimal interaction by examining audience preferences, current trends, and social media performance indicators. Also, it helps advertisers establish a strong online presence by supporting various platforms like Facebook, Instagram, Twitter, and LinkedIn.
Ami G from Ami On Cloud Wine claimed that in terms of affordability, many AI content creation tools offer cost-effective plans, making them accessible to bloggers and small businesses. Not to mention they work a lot faster than a human could. 
ChatGPT
ChatGPT is an AI-powered natural language processing tool developed by OpenAI that allows us to construct a text-based response in human language. You can use the language model to help you with coding as well as tasks like creating essays and emails. The tool functions just like an ordinary human being.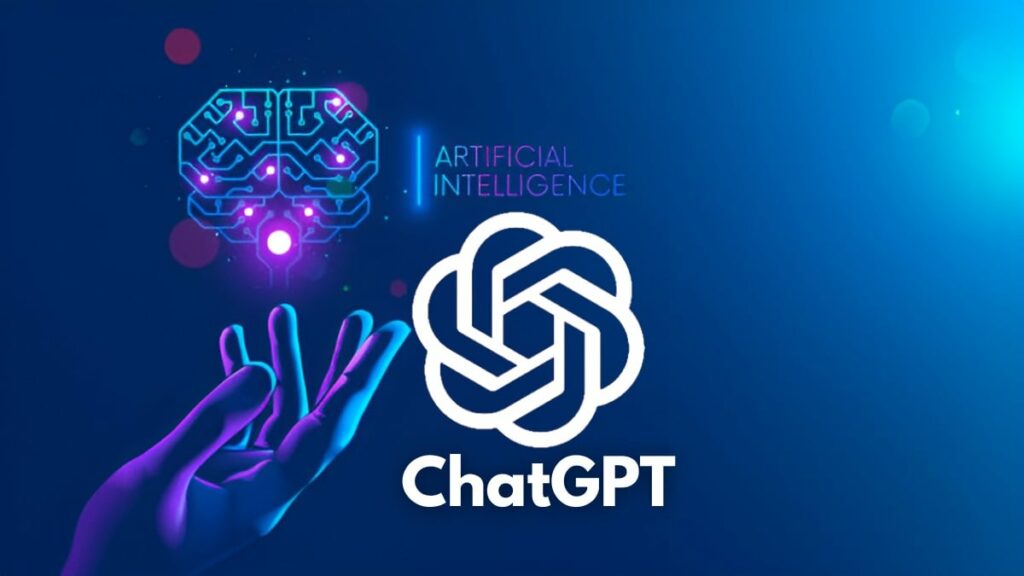 AI content creation tools have taken our social media marketing efforts to new heights. With the ability to analyze trends and customer preferences in real-time, we can tailor our content precisely to what our audience desires says James Smith from Avogtal.
DALL-E 2
DALL-E 2 is an OpenAI AI language model that can produce stunning visuals from written descriptions. The image generator enhances the original by sharpening the resolution. It can take a complex text description and produce visuals that exactly match the information we have given it.
kargathiya vivek from Find my AI tool, claimed that In the symphony of innovation, the best AI content creation tools compose a melody of creativity and intelligence. They're the companions of creators, the architects of efficiency, and the stewards of boundless imagination.
Airbrush
Airbrush is the latest AI image generation innovation, making waves on the market. This new tool in the market is making heads turn due to the gazillion of features and art models it provides at a competitive price. Airbrush, which is unbeatably cheap on Appsumo, lets you choose between Stable Diffusion, Dalle, and a variety of other AI  models. Robin Dimond, CEO and founder of Fifth and Cor  claimed that AI tools are powerful in marketing and entrepreneurship. Their capabilities streamline processes by offering us the opportunity to stay competitive and ultimately enhance our marketing efforts.
By simply giving it your prompts, you may use the Images AI generating tool that Airbrush offers. You may produce as many images or photos as you want. Also, you can upscale your photographs in Airbrush to four times their original size, and you can download your favorite images from a collection of already-created artwork.
Muhammed Ilyasy, a Digital Marketing Expert and SEO Analyst at Aviv Digital claimed that The cutting-edge tools have streamlined the processes, resulting in visually appealing, engaging content, leading to increased audience reach and improved turnover in the social media marketing efforts. Overall, leveraging these content marketing tools has significantly boosted his brand recognition and performance.
Conclusion
In conclusion, as we delve into the realm of AI content creation, it is evident that the future holds immense possibilities for individuals and businesses alike. The advancements in artificial intelligence technology have paved the way for some truly remarkable tools that can effortlessly generate captivating and high-quality content.
Taking a closer look at the best AI content creating tools available in 2023, one particularly stands out – Airbrush Ai image generator. Leveraging cutting-edge algorithms and deep learning techniques, Airbrush Ai offers a seamless and efficient solution to create stunning images in a matter of minutes.
With its vast library of styles, themes, and templates, Airbrush AI  empowers creators to effortlessly transform their ideas into visually striking artworks. Whether you are a graphic designer, marketer, or social media enthusiast, this tool is an invaluable resource that can accelerate your creative process and enhance the overall appeal of your content.  Visit Airbrush.ai today and sign up to embark on a journey of limitless possibilities.