Introduction
Photo editing can assuredly make even the simplest photo look astonishing. It can make every event vibrant, whether a marriage, grand reception, or a small birthday party. Photo editing can increase the scope of your business, especially when it comes to generating images using AI tools which gives ample options to create choice-based images. With the development of photo editing tools that are convenient to utilize, we are no longer required to enroll in high-paying courses to learn photoshopping. All that needs to be done is to browse for the best photo editing tool and edit the selected picture. Therefore, choosing the best photo editing platform on the Internet is vital. And when it comes to deciding between two instruments, it might create doubt in your mind. Let's take a look at how Design Wizard has contributed to the job!
Design Wizard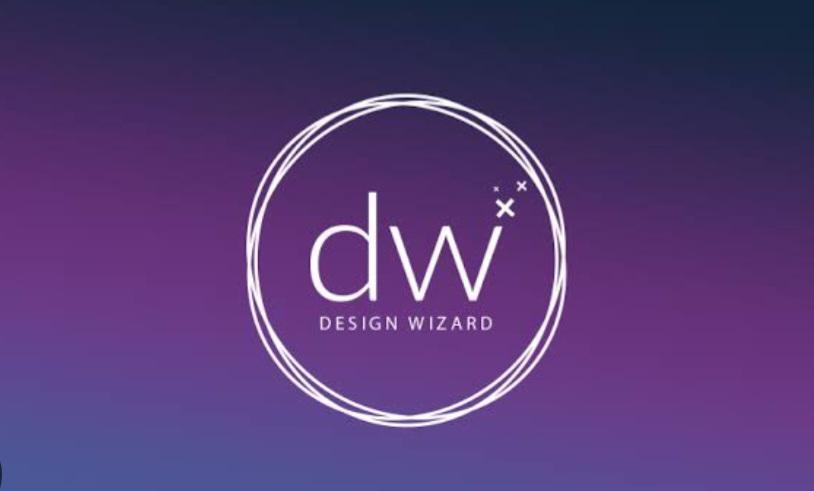 Design Wizard is a cloud-based graphic design software that enables users to create stunning visuals in just a few clicks. It is a user-friendly platform that provides a wide range of customizable templates, graphics, and tools for creating eye-catching designs. Design Wizard is suitable for both beginners and professionals.  And it can be used for various purposes, such as social media marketing, branding, and advertising. The platform's intuitive drag-and-drop interface allows users to customize templates easily.
 Users can add text and change fonts, colors, and backgrounds to create unique designs. Design Wizard also has various tools for adjusting images, such as cropping, resizing, and adding filters. Users can collaborate on designs with team members, share creations with others, and download them in formats such as JPEG, PNG, and PDF.
Features of Design Wizard (Stencils)
Here are some of its main features:
     

Template Library:

Design Wizard offers a vast library of professionally designed templates. The library includes templates for social media graphics, blog images, flyers, brochures, posters, and more.

     

Customizable Designs:

Users can customize the templates, including changing the text, colors, images, and fonts.

     

Design Tools:

The software has a range of design tools, including a drag-and-drop editor, image editor, and text editor.

     

Image Library:

Design Wizard has an extensive library of high-quality images and icons that users can use in their designs.

     

Branding Tools:

Users can create their brand identity by adding logos, colors, and fonts to their designs.

     

Collaboration:

Design Wizard allows users to collaborate with others on their designs, making it easier to work with teams or clients.

     

Social Media Integration

: The software integrates with social media platforms, allowing users to create and publish social media graphics directly from the software.
Pricing of Design Wizard
   

Pay As You Go:

This plan allows you to purchase credits that can be used to download designs, images, and videos from Design Wizard. You can buy credits starting from $9.99 for ten credits, and each credit can be used to download one design.

   

Pro Plan:

The Pro Plan is a subscription-based plan that gives you unlimited designs, images, and videos for a monthly fee of $9.99 per month if billed annually or $19.99 if billed monthly.

   

Business Plan:

The Business Plan is a team-based plan that offers the same features as the Pro Plan but allows you to collaborate with team members and share designs. This plan costs $49.99 per month if billed annually or $89.99 if billed monthly, including three user accounts.
Airbrush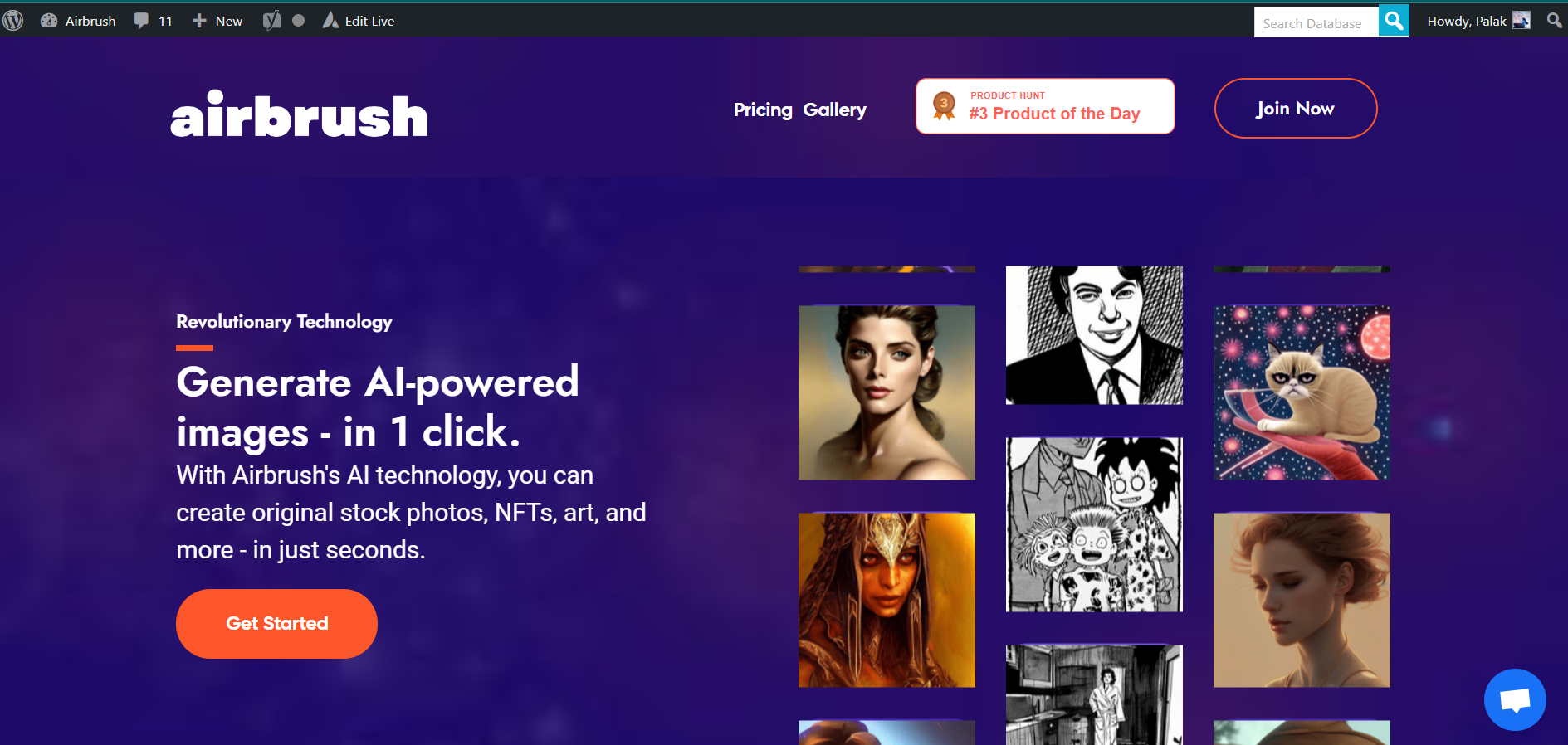 Have you ever wanted to give your photos that perfect touch-up but felt you needed the skills or tools to do it? Well, let me introduce you to Airbrush AI – a magical device that can transform your ordinary photos into extraordinary works of art!
Airbrush AI is an intelligent image editing software that uses artificial intelligence to enhance photos with just a few clicks. It allows you to create beautiful images, animations, and social media templates with just a few clicks of your mouse so that you can share on social media with friends or colleagues—or even sell them! Airbrush uses two different AI generation engines: Stable Diffusion – Best for real-life, photographic, and highly detailed images. Dall-E-2 – Best for cartoonish, vector, clipart images, and logos. Using this tool will be very helpful for you.
Airbrush AI Features
     

With

Airbrush's AI technology, you can create original stock photos, NFTs, art, and more in seconds

.

     

Airbrush provides an upscale-an-image feature that clarifies, sharpens, and upscales the images without losing the original quality of the picture.

     

Airbrush has a very efficient support team, and all queries are resolved immediately.

     

Airbrush consists of more natural filters than any other tool in competition.

     

The Airbrush AI tool has two types of AI engines such as Stable Diffusion and DALE-2, these are very efficient and quick. And in this way, it saves a lot of time.

     

Airbrush provides AI-powered pictures in different sizes, whereas Design Wizard doesn't have this feature.

     

The most significant feature of Airbrush is providing numerous tools to the users to add a more beautiful effect to their pictures.
Airbrush Pricing
Utilizing the basic features of Airbrush will cost you nothing, and the features provided by this photo editing app are almost similar to the paid version. The only difference is that the free version offers 20 images credit, and the paid version provides 500 images credit. The price of the paid version is just $9 per month.
What's Best For You?
If you are willing to make your pictures more beautiful with custom airbrushing and free of blemishes at an economical price, then you must choose Airbrush between Airbrush and Design Wizard. With the assistance of Airbrush, your dull pictures will be beautiful and creative in just a second. Still, Design Wizard will not be able to do this more effectively as it focuses more on the pictures' templates and backgrounds and adds text to the images.
Airbrush can provide realistic & perfect retouching to your pictures and completely discard every blemish to your image. Airbrush is also considered the best ai photo generating tool. With the assistance of this AI tool, you can apply different looks and filters to your images and reshape your pictures. In contrast, applying different looks and reshaping your photographs will be complicated if you use Design Wizard. Both these tools are used in combination with each other and are thus widely preferred tools by artists.
Additional Features of Airbrush AI
Airbrush includes numerous photo generation and editing tools which will amaze you. Some of them are as follows:
     

Blur

     

Upscaling an image

     

Stretch

     

Tuning

     

The text-based image generation tool
All the above tools make Airbrush more effective and perfect than Design Wizard. Design Wizard has few editing tools available. It only adds templates, backgrounds, and text to the pictures. We can use Design Wizard for the purposes for which it is best known, and when it comes to images, with no single doubt in mind Airbrush AI tool should be preferred.
Airbrush is the soft and finest photo editing and generating AI Software. Airbrush art & paint adds a more vibrant, professional, and colorful look to your pictures. It consists of numerous tools, and the best part of Airbrush is that all the tools are available in the accessible version of this AI technology, and the paid version is also very economical. You must give Airbrush a try, and you will surely love it.
Thanks for reading!