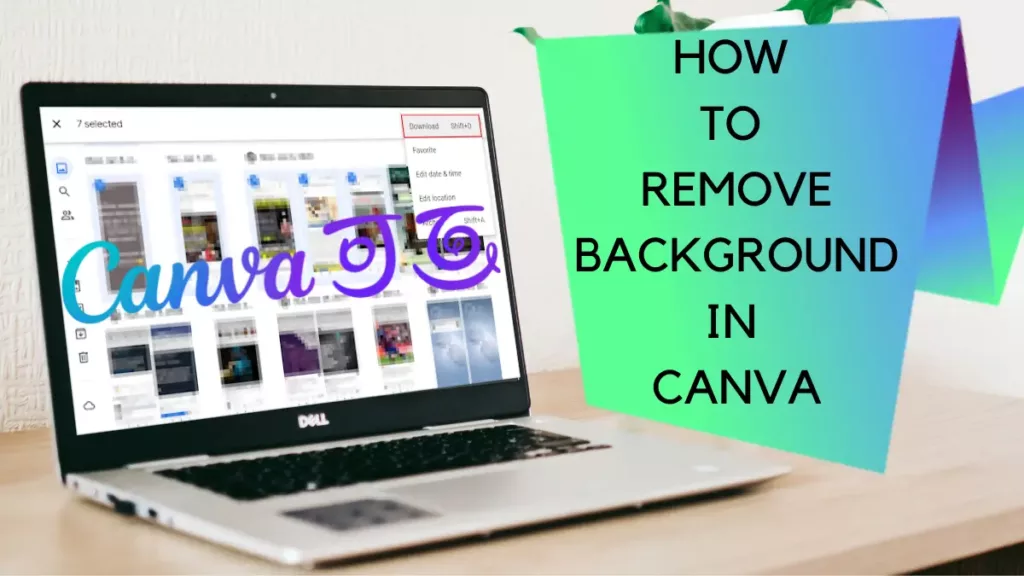 Remove a Background in Canva
Canva has completely changed the graphic design. Although more advanced applications have always existed, only skilled graphic designers could use them. But Canva turned everyone into a graphic designer. Canva's user-friendly interface makes templates, elements, and tools readily available, which can help firms up their design game. While you can find many on the web to remove background from an image, there aren't many apps that provide a full range of image editing options. Therefore, a popular brand among them is Canva. What happens, though, if you need to alter or remove the background of your project? Well, don't worry. This tutorial will explain all you need to know about using Canva, including how to remove the background in Canva.
What Is Canva?
Canva is a graphic design platform that provides users with a simple and intuitive way to create professional-looking designs. It provides a vast number of templates, components, and tools for creating presentations, logos, social media postings, and a variety of other visual content.
Users with no prior design knowledge can use Canva, which is available on any device with an internet connection. The platform's user-friendly interface and extensive feature set are favourites among individuals, small enterprises, and students.
What are the best Canva features?
Canva has many features, but many of them are targeted at educators. Before we continue, it's important to note that Canva automatically saves. This is a fantastic feature for everyone since it eliminates the anxiety of losing work, a concept that many people have grown accustomed to thanks to Google's network of tools. There are effective sub-tools in addition to the templates, which are great for giving any presentation, poster, or image additional impact. For instance, graph templates are a terrific approach to assist various fields because they enable the display of particular results in a compelling and clear manner.
How To Remove Background In Canva?
While most image editing in Cavna is free, you must be logged in with a Canva Pro account to remove an image's background. After purchasing Canva Pro, removing the background in Canva is a simple process. Just open your usual web browser and go to the Canva website.
Then select the Edit photo option from the menu by clicking the Create a Design button. Click the Edit photo option once you upload the image from your PC. It will show up in a new project window after being uploaded. Click the Edit Image button on the toolbar after selecting the image. And now, From the panel that displays on your left, select the Background Remover tool.
Use the Erase and Restore options on your left to fine-tune the image and eliminate any components that Canva might have overlooked. Finally, press Apply. To download your image, click the Download icon in the top right corner and select "Transparent background" from the drop-down menu. Finally, to download your image, click on the Download option.
Airbrush: The Best Alternative 
Canva provides limited free features, including access to its extensive library of designs and photos. To use the full range of features and templates, businesses must upgrade to Canva's premium plan.
On the other hand, Airbrush is a simple-to-use tool that can swiftly transform your ideas into graphics. Add your thoughts and press the Generate button! It is that simple. You don't need to battle to remove or modify backgrounds, as you can easily generate images with Airbrush in one single click.
There is a wide range of price options using Airbrush to obtain the ideal image for your project. You can also save your favourite photos for quick and simple access and use tags or keywords to search for specific images. To use it, you only need to create a free account. Therefore, it is the best alternative.
Airbrush offers 2 pricing plans: A free plan and a premium plan.
Free plan: $0.0 per month,
20 Image Credits,
image enlargement,
text-to-image conversion,
image history,
and public gallery
Premium plan: $9.00 per month,
Image Upscaling,
Blog Article Cover,
Image to Text Converter,
Image History,
Public Gallery,
500 Image Credits
Ready to take your image game to the next level? Sign up now for Airbrush and explore all the amazing features powered by AI technology that will transform your images! Join the Airbrush community now and take your creativity to new heights!