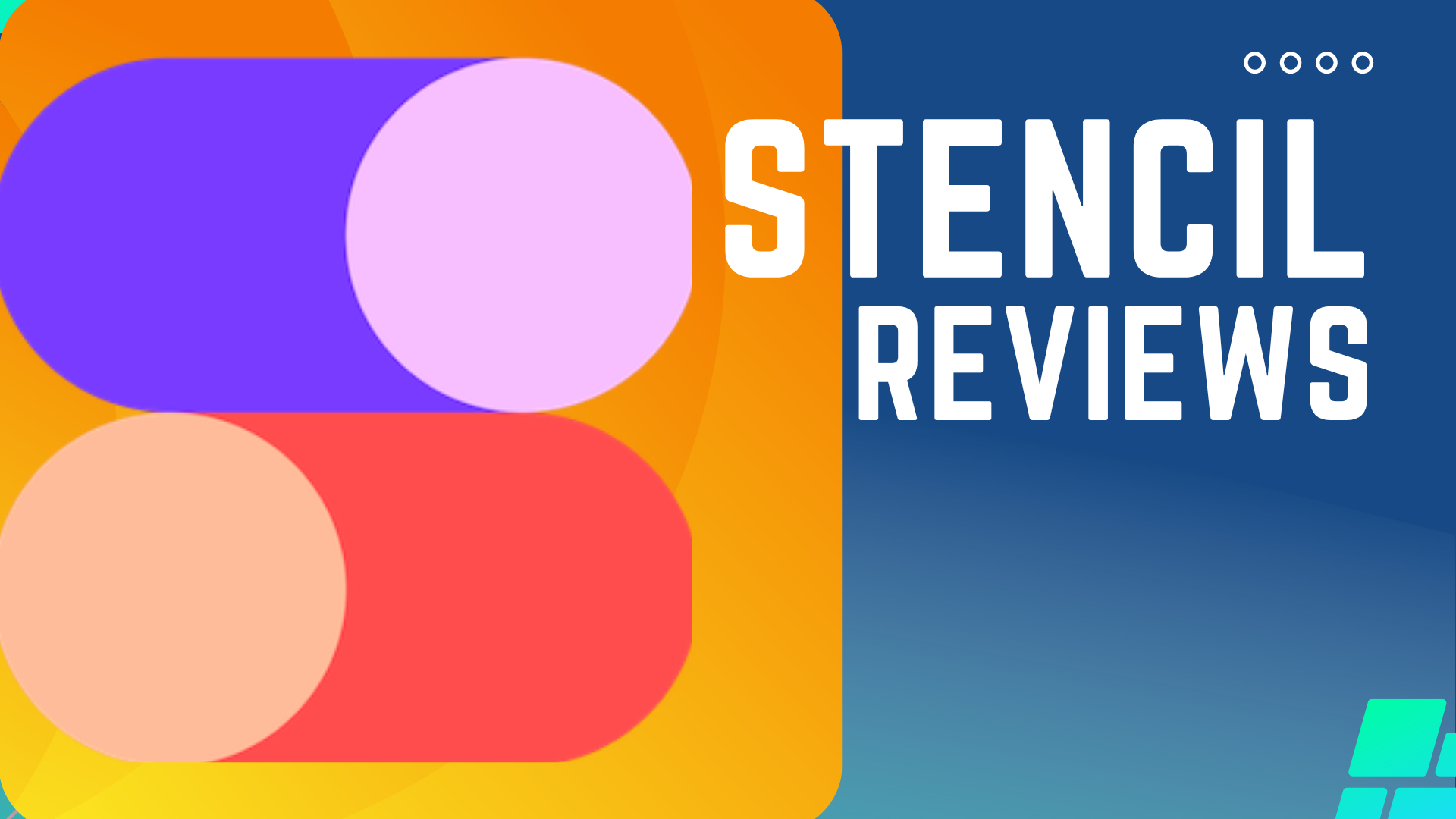 With the evolution of technology, there has been a rapid expansion in all areas, be it business, household, or something else. It is a positive indication for the community as it has brought everyone on digital platforms connected through the network. Leveraging technology has provided opportunities for businesses to market their products through social media marketing. Many software and tools are available to help create graphic designs, AI images, and templates. Stencil and Airbrush are among them. Let's analyze how these tools can help you-Stencil Reviews 2023.
What is Stencil?
Stencil is a cloud-based visual content graphic designing and social media marketing tool for creating templates, icons, logos, and designs. Stencil provides a personal touch experience where you can create designs and logos, increase or decrease the fonts and resize them as per your requirements. It is a prevalent design tool among content creators such as bloggers and graphic designers. Stencil is a rebranded name for Share as Image.
It has unique features you would like to use for your social media marketing campaign. Stencil is similar to Canva but not the same, as it has even more helpful features that will keep you stuck to it. A combination of Stencil and Airbrush can be a wonderful experience for you regardless of your purpose.
Stencil Features
Stencil has many attractive features; a few are mentioned below: Stencil Reviews.
Easy to use: Stencil provides a friendly, easy-to-use platform with bundles of salient features. After you signup, there is an elementary tour and onboarding process with lots of valuable suggestions and use case which gives you an idea about the tool. The best thing you will like about Stencil is its simplicity; you can easily create inspirational quotes, make graphics and share content.
Templates: You need not worry about templates as Stencil has many templates; you can pick one and complete your tasks. The templates at Stencil are excellent, and it fits your requirements. You can upload & store every variation of your logo or different logos very smoothly if you're creating visuals for various brands.
Multiple Sizes: Almost every social network for image sizing and size varies significantly between other platforms. Stencil offers 38 optimized sizes, so you can quickly access the perfect images for the social media sites, such as for Facebook ads or blog posts you want to use. You don't have to redo your work because you picked the wrong dimensions. It makes everything simple for you.
Other relevant features
Chrome Extension: It becomes straightforward for web-based tools like Stencil to have Chrome Extensions, as you don't have to waste your time doing all those pieces of stuff which you do in the absence of this feature. It provides you quick accessibility to Stencil.
Stock Images: Unique features have all revolved around adding new stock images, increasing resolution, and tightening up the direct sharing tool, reducing the tiring tasks. You can have access to an unlimited number of illustrations or photos using tons of ready-to-use icons, graphics, and pictures. However, in Canva, you have the very least number of icons and graphics which are free to use, which may be frustrating. You can match your brand perfectly by uploading your fonts directly to Stencil and using them in all your visuals.
There are even more features like google fonts, image editing, adding your images, and mixing with those already. There are many other things.
Customer Reviews
As per the survey reports, Stencil is a trendy tool. It is among the favourite tools of Bloggers and Social Media Marketers. Many have considered Stencil the best marketing tool to create personalized images for use with social media, ads, blog posts, downloads to use in documents – just about any medium you can think of for using them. And many have found it fun to use. Customers believe it provides a great library of images and fonts to personalize them. And they highly recommend it to Content creators or those who want it for general uses.
As per the customers, there are a few cons, like it is a bit tiring to get the desired images required to add in the templates as there are already vast stocks of photos on the platforms, and sometimes it is next to possible to find one.
Stencil Pricing
Stencil has three plans; they are as follows: Stencil Reviews.
The First one is the Free Plan– Which is perfect for beginners in their starting phase. It will be conducive for creating graphics, icons, or logos. It offers 10 Instagram SMS/ Month, creations of up to 10 collections, keeping up to 10 favourites, access to little icons and photos, saving up to 10 images per month, and uploading up to 50 images.
The second is Pro Plan– Which costs around $ 15 per month, billed monthly and $ 9 annually. It offers many premium features such as 1350+ Amazing Templates, 4750+ google fonts, 25 Instagram SMS per month, 31 lacs + icons & graphics, 50 lacs+ photos, creates up to 25 collections, font uploads, and uploads up to 250 images, and many others.
The Third Plan is Unlimited Plan– Which costs around $ 20 per month, billed monthly and $ 12 annually. Stencil provides lots of add-on access to features in comparison to Pro Plan; It is highly recommended for big organizations. You can create unlimited collections, get excellent support, save up to complete images, keep absolute favourites, and many others.
How can Airbrush be helpful over Stencil?
Yeah, you got it correct! This question might arise in your mind; let us explain you in brief. Airbrush is an AI image-generating and image-editing tool used to create graphic designs, templates, and many other relevant uses. The best thing about the Airbrush is that here you can search for the images you want, unlike Stencil, which is one of the disadvantages customers didn't like about the Stencils. So, here is the solution, i.e., Airbrush.
All you need is to just signup and open the door to explore the new way of creating images by using inbuilt AI technology in the Airbrush tool. You have to type your requirement, and within just a few seconds, you will get your desired pictures and easily download the images. To get even more advanced photos, you can try the premium feature of Airbrush. It will make your process far smoother and more graphic-friendly. You will love using Airbrush; give it a try.
Thanks for reading!