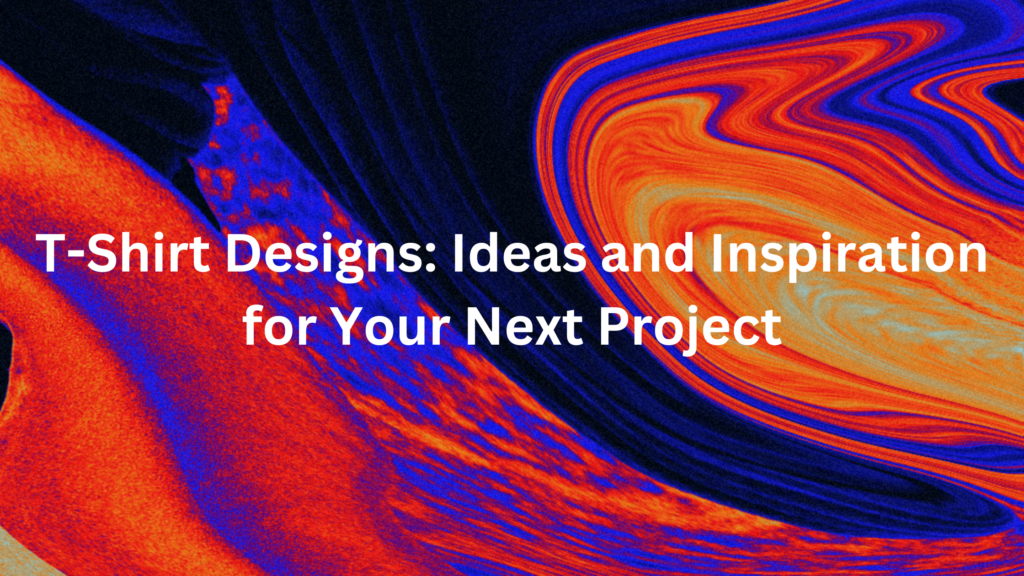 Are you eager to launch your own brand of uniquely printed T-shirts but unsure of where to begin? You'll be glad to know that you may already be in possession of the solution. Thanks to some fantastic new apps created specifically to encourage and assist imaginative, T-shirt-designing minds like yours, your smartphone or tablet may hold the key to your success in T-shirt designs.
So why not check out some cool new apps first before pulling out your textile inks and getting your screens ready for printing?
Creative Cloud Express
Adobe's Creative Cloud Express is your best option if you want to make your t-shirt with more freedom, without restrictions or templates. It is regarded as one of the top image programmes in existence today by many artists. This programme offers a tonne of creative options, including photo sharing through social networks, even if it may not have as many features as the whole Adobe Photoshop package. Users of iOS and Android devices can download this app.
GIMP
Are you looking to try something free for creating T-shirts? Your best tool might be GIMP! A free, open-source image editor is GIMP. GIMP gives you the tools you need to finish your work, whether you're a graphic designer, photographer, illustrator, or clothes designer. This powerful photo-editing programme includes features that are similar to those of Adobe Photoshop, including superior photo manipulation, created original artwork, graphical components, and implementing algorithms.
Google Arts and Culture
Another app to check out to spark your imagination is Google Arts & Culture. It includes hundreds of the greatest works of art in human history from more than 2000 cultural organisations in 80 different nations. Take virtual tours of the most well-known art galleries and historical locations in the world, from New York's The Met to Milan's Galleria d'Arte Moderna, to get ideas for your next design. Sick of the earth? With the help of Google Arts & Culture's collection of NASA photos, you can even venture into space in search of design ideas.  Having this free app on your iPad or Android device will be quite helpful if you find yourself in a design jam.
Oshirt
If you want to acquire different templates for designing T-shirts, hoodies, etc., this is the best T-shirt design app. Additionally, it provides guidance to new users on how to use the interface.
You can add text using this software in a variety of fonts, styles, and colours. Additionally, you may upload your own photographs or choose a cost-free stock image from Unsplash to create a unique shirt design. The tool also enables users to design organic apparel in addition to conventional shirts. You will undoubtedly value the easy-to-use text editing facility on the toolbar and the comprehensive product picker.
Inkspace
Professional vector graphics software for Windows, macOS X, and Linux is called Inkscape. It is used to produce graphics, icons, logos, and T-shirt designs by both beginners and experts throughout the world. It's one of the most excellent free vector graphics programmes since it includes a large selection of tools, an easy-to-use interface, a multilingual interface, and the ability to incorporate custom add-ons to increase functionality.
The Pen tool creates Bézier curves and straight lines, and the Pencil tool allows you to draw simple routes freehand. Additionally, the Calligraphy tool will enable you to create filled paths when drawing, which is particularly helpful for designing sleeves.
How To Use Airbrush to create your own T-shirt Design?
Imagine if artificial intelligence (AI) could instantly transform your ideas into works of art. Airbrush accomplishes this.  Just type a few words that briefly describe the picture in your head, then click "Generate." After that, relax while AI instantly realises your dreams.
Airbrush has the ability to turn text into art as well as the opposite. This new tool in the market is making heads turn due to the gazillion of features and art models it provides at a competitive price. Airbrush, which is unbeatably cheap on Appsumo, lets you choose between Stable Diffusion, Dalle, and a variety of other specific models.
Additionally, Airbrush can upscale photos while maintaining and enhancing the amount of detail.  Airbrush was created primarily to manage artistic workflows and this is why it could be the best fit for you to design your t-shirts or hoodies!
Ready to take your t-shirt game to the next level? Sign up now for Airbrush and explore all the amazing features powered by AI technology that will transform your images! Join the Airbrush community now and take your creativity to new heights!