Welcome to Airbrush
Welcome to AirBrush, your personal AI image generator. With the power of text-to-image AI, you can effortlessly create stunning AI images that are unlike anything you've ever seen before. Our advanced algorithms can transform your textual descriptions or prompts into entirely new images, all created by artificial intelligence. Whether you're an artist looking for inspiration or someone seeking unique visuals for your projects, AirBrush is here to fulfill your creative needs. Experience the magic of AI as you witness your words come to life through captivating and visually striking images. Let our cutting-edge technology push the boundaries of imagination and unlock a world of endless possibilities. Here at Airbrush, we have our own AI picture generator to produce free images for your visual creativity to be presented on the table. In a world with various forms of art, AirBrush chooses to create AI images and help artists and individuals experience the artificial intelligence art. Don't think twice and start using AI technology to create realistic images.
What are AI-generated images?
AI-generated images are images created using artificial intelligence techniques. These images are not captured or composed by humans; instead, they are generated entirely by algorithms and models trained on vast amounts of data. AI image generation involves feeding a text prompt or a set of instructions into a neural network, which then processes the information and produces a corresponding image. This intersection of artificial intelligence and digital art has revolutionized the creation of visuals, allowing for the generation of incredibly realistic images that can mimic various artistic styles and even imagine entirely new ones. With AI-generated images, the possibilities for creative expression and visual storytelling have expanded, offering a fascinating glimpse into the potential of machine-driven creativity. Artists, photo-journalists, and many other fields or profession that involves photogenic viewpoints and visual evidences can rely on AI tools to generate images using various AI image generator that any individual can find on the internet. AI generated images can always generate new images based on what an individual is expecting to be represented in visual format. These images can also be called or categorized under AI-generated art.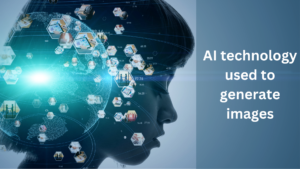 Create new images using the effective AI technology
With the advent of powerful AI technology, it is now possible to generate new images with remarkable ease and creativity. By harnessing the capabilities of artificial intelligence, artists and enthusiasts can utilize advanced algorithms and models to create stunning visuals. To generate an image, one can use AI-powered tools that employ sophisticated techniques such as deep learning and neural networks. These algorithms analyze vast amounts of data and learn patterns, enabling them to produce unique and visually captivating artwork. Whether it is AI art, digital painting, or photo manipulation, the ability to use an AI to create an image opens up exciting possibilities for artistic expression and pushes the boundaries of creative imagination. With AI technology, the process of image creation becomes a collaborative effort between the artist and the machine, resulting in captivating and visually striking compositions.
Advantages of using an AI image generator for image generation
The use of AI image generators for image generation offers numerous advantages that have revolutionized the field of visual art. One significant advantage is the ability to leverage the power of AI to create images that would be otherwise challenging or time-consuming to produce manually. By using AI algorithms, artists and designers can quickly generate complex and intricate images with stunning detail and precision. The image generated by an AI image generator is often achieved through the use of generative adversarial networks (GANs). GANs consist of two main components: a generator and a discriminator. The generator is responsible for producing images, while the discriminator evaluates the generated images and provides feedback to help refine and improve the generator's output. This iterative process allows the AI system to continually learn and enhance its image generation capabilities.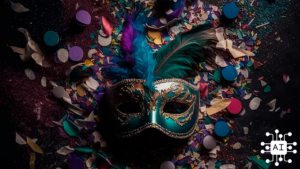 Redefining images and exploring the world of images created by artificial intelligence
Artificial intelligence has helped various sectors and professions to ease up the work. An individual can possess unlimited powers and explore various dimensions of professions with the help of AI. AirBrush is an exclusive AI platform that emphasizes and focuses on producing images created by an AI. Artificial intelligence is not only capable of producing a new image but also redefining the perspectives of an existing image in a tenacious manner. Image is a basic form of representation which speaks words in the form of objects and pictorial representations. In short, it is an art. Art is used to deliver messages and make communication smoother. The power of artificial intelligence extends from the idea of generating images that look unique and realistic to altering existing art and generate a new image with better definition and detailing.