Good to see you back! We all know the new buzzword, i.e., 'Artificial Intelligence.' With the fast-evolving economy and technological developments, everyone needs to utilize their time effectively. In present times, AI tools have very effectively catered to that need. There are many AI tools available in the market and if you are a Content Creator, Businessman, Freelancer, or Salesperson, tools like Dream Studio would be helpful. Let's dig into it!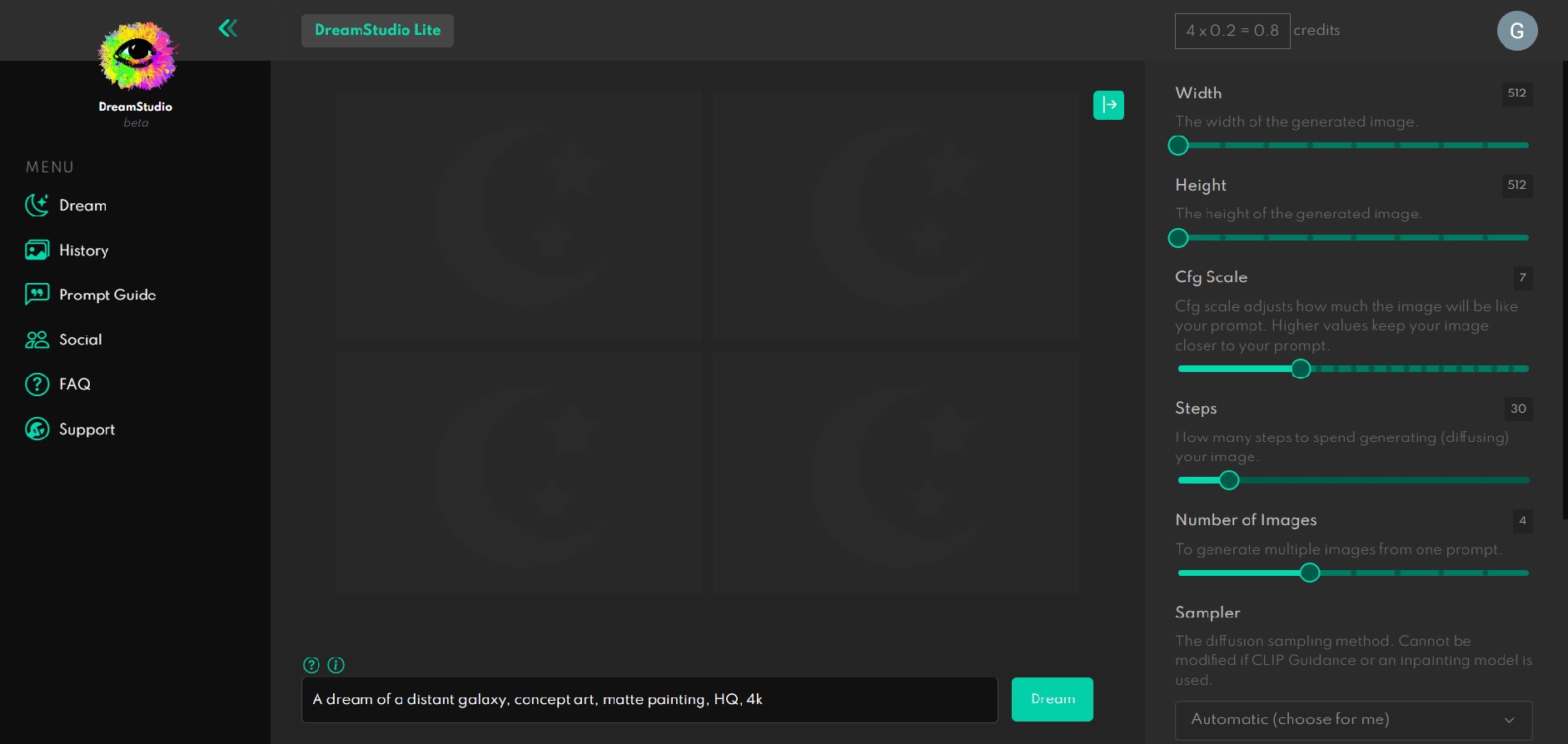 What is Dream Studio?
Dream Studio's groundbreaking text-to-image AI is finally upon us! As many of you know, Stable Diffusion is taking the AI space by storm, similar to the well-known DALL-E2 text-image generator, but with a few key differences. After being accessed as a closed beta in a Discord server, Stable Diffusion is now slowly being transitioned to the Dream Studio website.
It is an innovative platform that provides businesses with the tools to create personalized customer experiences using artificial intelligence (AI). It enables enterprises to create intelligent, customized customer experiences tailored to individual customer needs and preferences. The platform uses advanced AI technologies such as natural language processing (NLP), machine learning, and computer vision to provide customers with an optimal experience.
We can see on the Dream Studio website that it has a little eyeball logo, which we will become very familiar with, as it's the Dream Studio logo. When we log in, we can see the Dream Studio interface, known as Dream Studio Light, implying that we will get a more advanced version. Exciting! The website has a lovely and intuitive design, with easy-to-use sliders to mess around with. All these were a brief background about Dream Studio. Now move on to its features and other kinds of stuff.
Features of Dream Studio
The following are the features of Dream Studio AI:
     

We've got the main menu under Dream Studio Beta, where we have the Dream option, History, and Prompt Guide.

     

The Prompt Guide is an essential guide on prompt engineering and how to create prompts with Stable Diffusion, so be sure to check it out before you begin generating images.

     

The history section is just a track record of images you've generated, but to save images permanently, you have to keep them on your hard drive.

     

On the screen, some sliders can transform your images into something truly breathtaking. By adjusting the width and height of your image, you can change the aspect ratio and resolution, creating a unique look every time.

     

However, remember that the higher the resolution, the more generations it will take, which means a higher cost. With Dream Studio, the possibilities are endless!

     

Natural Language Processing: Dream Studio AI utilizes natural language processing (NLP) to provide an intuitive user interface. This makes it possible to query the data quickly and easily and extract meaningful insights.
All in all, you would like to explore everything the Dream Studio website and Stable Diffusion offer. The world of AI keeps getting better and better!
Advantages & Disadvantages of Dream Studio AI
Here are a few advantages of Dream Studio:
   

Increased Efficiency:

Dream Studio AI can automate processes and reduce manual labour, resulting in increased efficiency and cost savings.

   

Improved Accuracy and productivity:

AI can help identify patterns and anomalies that humans may not be able to detect, resulting in improved Accuracy and more informed decisions. It can also automate mundane tasks and free up resources, increasing productivity and cost savings.

   

Faster Processing:

AI can process information faster and more accurately than humans, resulting in shorter processing times and improved productivity.

   

Enhanced User Experience:

AI can provide personalized and engaging user experiences, increasing customer satisfaction and loyalty.
 Disadvantages of Dream Studio AI:
   

High Initial Investment:

AI requires significant capital and resources to set up and maintain, making it a costly investment.

   

Limited Flexibility:

AI is limited in its ability to adapt to changing circumstances, making it difficult to use in unpredictable situations.

   

Security Risks:

Artificial Intelligence systems can be vulnerable to malicious attacks, resulting in data loss and increased security risks.
Pricing of Dream Studio AI
Let's look at the pricing plans of Dream Studio and find out how much you need to pay to avail the best services of this tool. Dream Studio's pricing starts at just one cent per generation! Plus, when you sign up, you get 100 credits, enough to create 500 standard images with default settings, and a free trial of 200 ages.  
If you pay $10, you can avail of 1000 credits which can be used to create 5000 Standard Images with default settings.
Here is a chart of pricing for your reference
At default settings, it's 0.2 credit per image. Your pricing will vary depending on the image resolution and step count you choose. Here is a detailed chart for explanation:
Here are some exciting Features of Airbrush AI.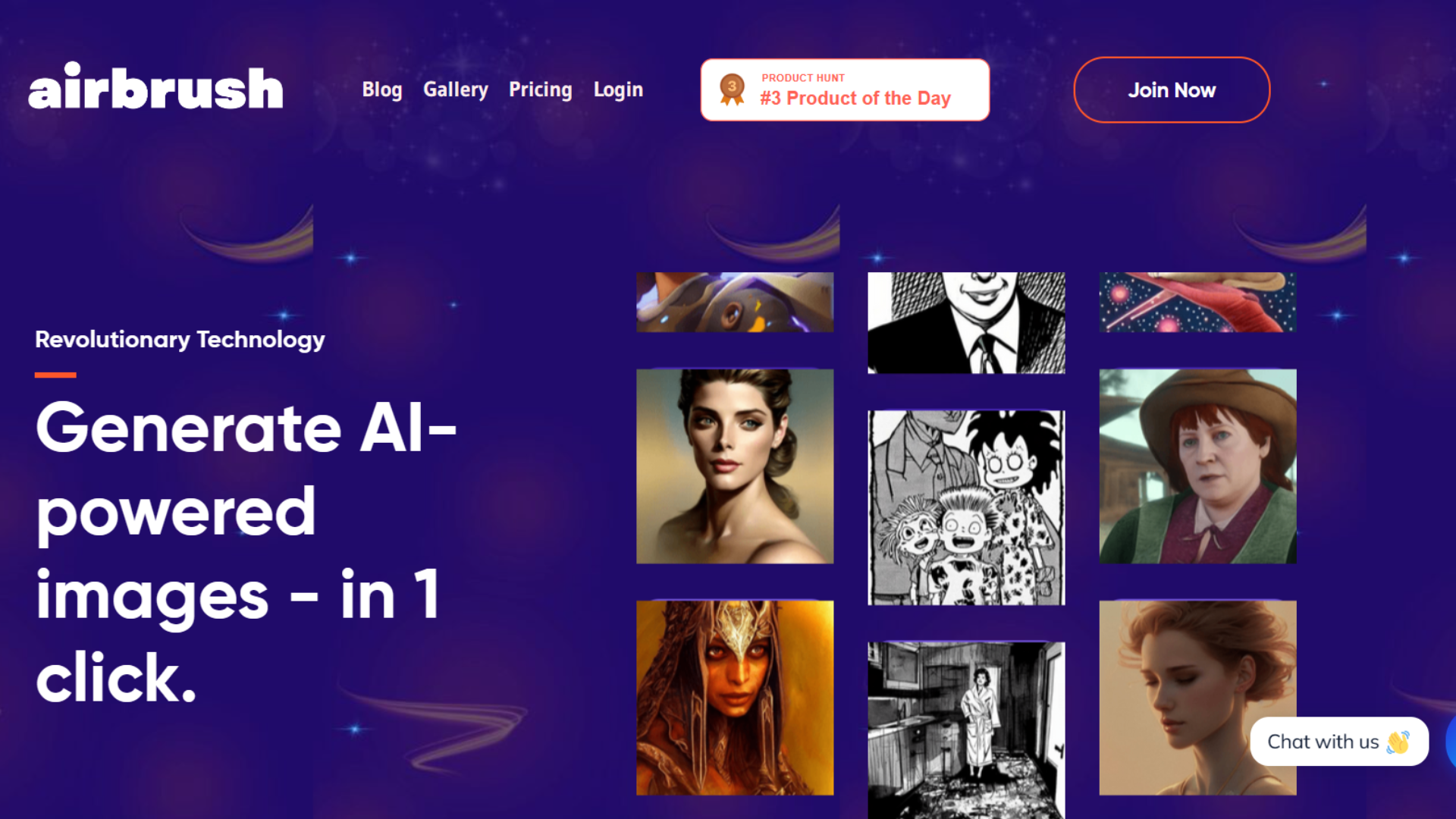 Are you tired of scrolling through mountains of text online? Then, let me introduce you to airbrush.ai – the hottest new software that will change how you see text forever!
 Using cutting-edge AI technology, this game-changing tool transforms boring text into stunning images with just one click.
And with 500 credits per month, you'll always have options. Plus, the commercial license included in the lifetime deal means you can use it to create as many images as you want.
But wait, there's more! With airbrush.ai, you can also search galleries of images created by others and upscale images using just a URL.
You can quickly create stunning images with two AI engines, stable Diffusion and Dolly 2.
How is Airbrush more effective compared to Dream Studio?
Airbrush is a powerful tool that helps you create and share visual content. It's designed to make it easy to create and share professional quality visuals without any design experience on the web. It is elementary to use without any complexity involved in simple tasks. Airbrush allows you to create beautiful images, animations, and social media templates with just a few clicks of your mouse so that you can share on social media with friends or colleagues—or even sell them! There are many benefits of using Airbrush. Airbrush has many other features you can avail of or buy at a significantly lower cost or fee, almost next to negligible. To avail of the same features on Dream Studio will cost you so much more.
Airbrush is yet to come with bundles of lucrative features that will boost your image editing and creative journey. Don't believe us? See for yourself how easy it is to use. So, what are you waiting for? Join the revolution and sign up now for a lifetime of image creation! And thank us later on. That's for now!
We hope you enjoyed reading the reviews!