How miserable a post looks if there is no proper touch-up of proper images and templates? "It looks Weird", That's where various tools and software come into play, which is frequently utilized for a variety of purposes to generate visual designs and suitable templates. With the advancement of technology, there have been many changes taking place in the case of content creation as well. Content with flawless graphic designs, banners, templates and the best images has a massive impact on the audience. We have many such tools and software. Out of those, let's see how tools like Snappa and Airbrush AI can help you achieve your goals – Snappa Review.
What is Snappa?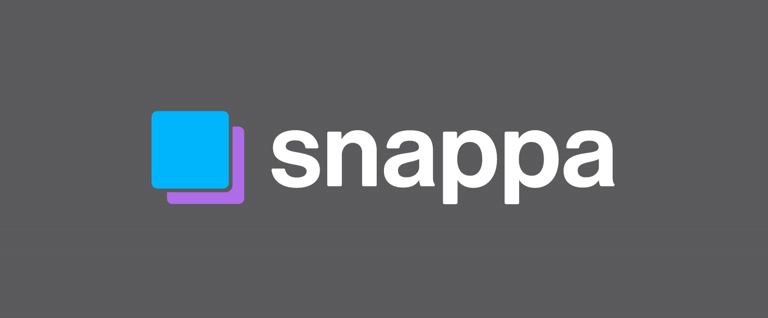 Snappa is a cloud-based and very efficient graphics designing and editing software. It is a beneficial tool for marketers, artists, content creators and many such people and organizations. Snappa allows users to create visual content without facing many complexities in other image editing platforms such as Photoshop and other media. It provides free-to-use graphics, helping businesses, freelancers, and creators create designs without spending a single pie on images. Snappa also supports integration and collaboration among team members to work seamlessly with the group. It can also be called to be a substitute for Canva.
Features of Snappa
Add text to any photo or images – It is effortless to add text to images using Snappa. You can easily play with fonts and styles and fix text as per your suitability.
Background Remover – You can use Snappa as a background image remover with just one click. It is most popular among graphic designers and other users.
Speech Bubbles – It's one of the best features of Snappa, where you can create short messages for your audience to get their eyes on them.
Image crop, resize, rotate, and flipper – These features the graphics editor very often uses to make images more attractive and fit their requirements.
Create Designs in a Snap – Snappa is a design software with the feature of creating designs in a snap. It helps graphic designers to create designs of their own choice and provides flexibility and a user-friendly environment to work efficiently on the platform.
Easy to use – Snappa provides you with all kinds of flexibility. All you need to do is pick a template, copy and paste it, add your organization's tag or watermark, and add some text. Your job is done. You can quickly post it on your social media handles.
Use Cases of Snappa (Banners & Thumbnails)
Use Cases of Snappa are many as it is simple to use and meets almost all the requirements of a small business, freelancers, content creators and many such real users. Newbies in design have good exposure to easy-to-use tools with sample templates, logos, and blog images. Also, it helps with the dimensions of different social media posters and creating graphics. Let's know more about its use cases;
Banners
YouTube Thumbnails
Twitter Headers
Wattpad Covers
Social Media Graphics
Profile Pictures
Instagram Stories
SoundCloud Banners
Twitch Banners
YouTube Banners
Facebook Cover Photos and many more.
Snappa Review & Pros and Cons
As per the survey reports, many users said that they don't like how it is not designed to be used on smartphones and they need to carry a laptop anywhere they might need to work on Snappa, and this is why many users have shifted to Canva which Snappa should consider it.
Many users believe that even an inexperienced user can design and produce high-quality content with the help of its vast library of pre-designed templates. It has been made possible by its drag-and-drop interface of Snappa.
Snappa Pricing
Snappa Pricing consists of three plans which are as follows:
Starter Plan – It's a free plan where only one user can access 6000+ templates, 50 lacs+ HD Photos and Graphic, and 3 downloads per month. Snappa has a very static template, and very few features are available. A free user cannot taste how it would feel to have premium features.
Pro Plan – It costs around $10 per month billed annually, which includes everything available in the free plan plus unlimited downloads, buffer and social media integration, custom font uploads and removal of image backgrounds.
Team Plan – It costs $20 per month, billed annually for everything available in the pro plan plus 5 user access and team collaboration.
How can Airbrush be helpful?
Airbrush is a powerful tool that helps you create and share visual content. It is elementary to use without any complexity involved in simple tasks. Snappa is a unique tool for graphic designing and templates Snappa has 50lacs+ HD Photos and Graphics. After all, it doesn't have the special feature that Airbrush has. Airbrush AI allows you to create beautiful images, animations, and social media templates with just a few clicks of your mouse.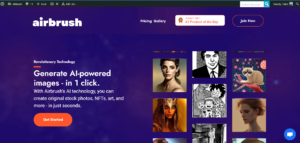 What are the advantages of using Airbrush over Snappa?
By using the AI features of Airbrush, you can easily create an image of your own choice just by writing a text of your requirement, and just within a few seconds, you will get your desired images or photos. Searching photos out of huge stocks might be a hectic task and using Airbrush can save you precious time. Images created by Airbrush can easily be used on any platform, as in the case of Snappa.
Airbrush & Snappa can be a perfect combination for content creation, Airbrush can serve as raw material, and Snappa could be a processing machine that will produce the finished product. This way, it would be the best combination for Marketers, Graphic designers and other real users.
Thanks for reading!