Almost every day, you spend hours staring at your phone, laptop, or desktop screen. Staring at the same background image for too long will grow boring.  This wallpaper maker can complete the task in minutes, regardless of whether you're in the mood for something bright and brassy, subtle and simple, a forceful statement, or simply a quick-fix freshen-up. Here in this article, we will discuss some of the best iPhone wallpaper maker.  You can make your own phone wallpaper, and create custom backgrounds.
iPhone Wallpapers
You can personalize your iPhone wallpaper. These custom wallpapers hd allow you to create, customizable, wallpaper of your choice. The ios and Android app stores provide you with a mobile device and completely free live wallpapers.
Best iPhone Custom Wallpaper Maker Apps
1. Airbrush.AI
Looking for a unique and artistic way to express yourself? Look no further than Airbrush AI, the web-based art maker that lets you create stunning pieces with ease. Whether you're a seasoned artist or just starting out, this AI-powered software makes it simple to bring your vision to life. With a wide range of tools and features, you can experiment with different styles, colours, and effects until you find the perfect look.
With its intuitive interface and helpful tutorials, you'll be creating amazing art in no time. A wide range of wallpaper for your phone from Airbrush is available for use in various projects, including presentations, websites, and commercials.  With Airbrush, users can save time and money by eliminating the need for photoshoots and allowing them to generate high-quality images for every use case.
Airbrush lets you choose from a wide range of price options to obtain the ideal image for your project. You can also store your favourite photos for quick and easy access, and you can use tags or keywords to search for specific images. To utilise it, you only need to create a free account. As a result, setting up takes less time.
Hope you have enough reasons to go for airbrush.ai without a second thought. Join Airbrush right away to discover all the fantastic features that will change your photographs and are powered by AI. Join the Airbrush community today to unleash your creativity.
2. Living Wallpaper 3D
One of the most expensive wallpaper programmes, it offers a wide selection of wallpapers. This iPhone app is similarly competitive in terms of live wallpaper creation. You can adorn your iPhone screen with HD or 4K resolution wallpaper using this live wallpaper maker software.
A large selection of wallpapers, both animated and motionless.
Wallpapers in HD and 4K quality without any dead pixels.
Using an iPhone, make live wallpapers directly from a video.
This wallpaper creation tool offers a wide selection of animated themes.
3. TurnLive – The Live Wallpaper App
With TurnLive's live wallpaper maker app, you can make the best live wallpapers for iPhone. Select a video or GIF to use as your wallpaper. This implies that making live wallpapers is now a simple process. You can modify panoramic and photo slideshows, cut out films and GIFs, and put this wallpaper app on your smartphone. Additionally, you may easily import still wallpapers from your desktops to make live phone backgrounds as well.
Create living wallpaper with GIFs and movies.
From still photographs, make photo slideshows and live backgrounds.
Vibrant templates that you can select from this app's favourites.
Import photographs from an iPhone, then edit, improve, and set them as wallpaper.
4. Kappboom – Live Wallpapers App
Kappboom is one of the popular cross-platform wallpapers programmes and offers a huge selection of perfect wallpapers. The app's 100,000+ wallpapers are all specifically created for the iPhone's stunning retina displays. Even choosing wallpaper and browsing are quite easy to do here.
Numerous themes and stickers for iMessage and Apple Watch.
Prior to application, apply filters, improve, and change the chosen wallpapers.
Effective picture search engine and tags for wallpaper categories.
Sharing HD wallpapers on social media sites.
5. Clarity Wallpaper
The Clarity Wallpaper software functions on both the iPhone and iPad like the majority of other live wallpaper creators create a custom wallpaper for the iPhone. This software guarantees that each time you browse its wallpaper library, you'll find new wallpapers. Smart search, profile creation, and amazing scenery icons that precisely match your iPhone home screen are additional benefits.
-Make attractive wallpapers.
-A mass large collection of stylish still or live wallpapers.
-Regular upgrades and the addition of new content.
6. Walli
Walli is renowned for having the best selection of lock screen backgrounds. You can get 4K wallpapers for your iPhone and iPad using Walli. It provides you with unique, artistic wallpapers if that's what you're after.  Get wallpapers of well-known works of art.
countless original wallpaper options.
custom wallpapers provided by international artists.
There are three distinct categories of wallpaper: featured, popular, and recent.
7. Make Your Own Wallpaper 
With Make Your Own Wallpaper, you can create wallpapers for your iPhone and some of the best live wallpapers for the iPhone. This feature distinguishes this programme as one of the top iPhone wallpaper programmes.
Full-featured easy-to-use editing tool for wallpaper creation programme.
Vast selection of HD wallpapers in high definition.
Only wallpapers for the iPhone and iPad are created.
For the best wallpaper choices, use preview modes.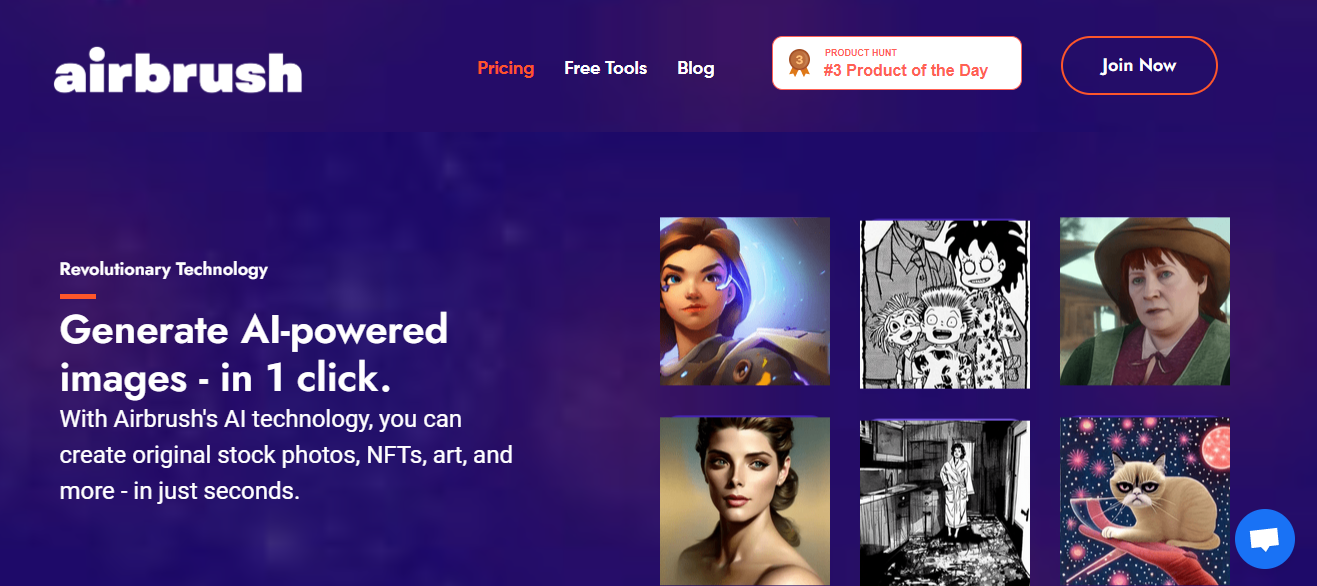 Summary
Your best bet for finding the ideal wallpaper app is our list of the top phone wallpaper creation apps for iPhone. Airbrush.AI is the perfect app for creating stunning and customized wallpapers for your iPhone. With its advanced features, user-friendly interface, and extensive range of options, the app makes it easy for anyone to create beautiful wallpaper designs in just a few simple steps.
Whether you prefer classic floral designs or abstract patterns, Airbrush.AI has got you covered. So, if you're looking to personalize your iPhone with a unique wallpaper, be sure to give Airbrush.AI a try. You won't be disappointed!